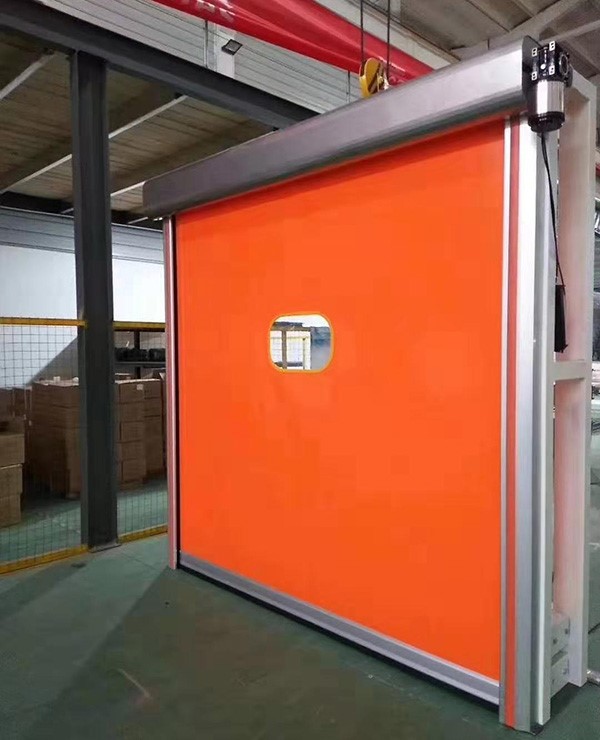 Control system: Two self-developed control systems are available:
1. High-match frequency conversion system, with man-machine interface of visual Chinese display and imported brand frequency converter and other accessories, the choice of large sole proprietorship and joint venture;
2. Servo supporting control system, which is characterized by fast speed, accurate positioning, and Chinese-man-machine operation interface display. This system is a control system specially matched for existing high-speed soft doors. All debugging work is completed by the electric control box; High stability, low failure rate, easy maintenance and debugging.
The above two systems can ensure that the normal and trouble-free operation can reach more than 100,000 times per year in the industrial application field; the end buffer technology makes the quick door slower and slower when rounded, and minimizes the inertia of high speed motion The impact of the mechanical part of the door.
Transmission system: high-speed brake motor dedicated to fast doors; 380V / 220V, power 0.75KW, 1.5KW, 2.2KW and other models are reasonably selected; or according to customer needs to specify the brand for equipment.
Facade material: High-density PVC-coated fabric imported from France or Belgium SIOEN company, material thickness is 0.8mm-1.2mm; tensile strength (warp / weft) 4000 / 4000N / 5cm; tear strength (warp / Weft) 660 / 660N; Operating temperature: -30 ℃-+ 70 ℃;
Fire rating: French standard NF-P92-503 or German standard M2 DIN 4102 B1. Colors available. The door curtain adopts continuous heat-sealing splicing process, which greatly improves the flatness and aesthetics of the facade; and the door curtain uses segmented splicing to minimize maintenance costs;
Door frame material: The outer silicon material is 2.0mm thick cold-rolled plate material or 304 stainless steel is selected; the inner rail is made of hard PC material imported from France. Buffer and decompress when the facade is under pressure, and ensure smooth operation without wind bar support.