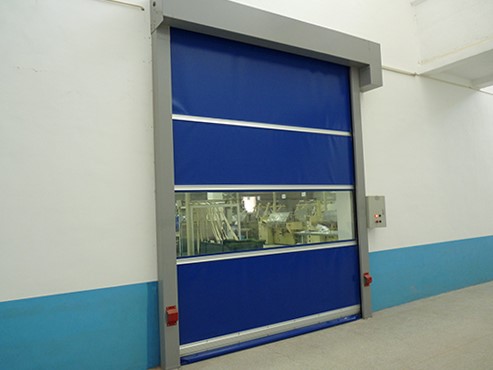 Frame material
The guide rails and door boxes are made of Baosteel cold-rolled sheet and galvanized sheet.
2. Cloth material
High-density industrial fiber woven base fabric
Origin: France, Japan
Thickness: 0.8-1.2mm
Color: Orange, yellow, white, red, gray, orange grid and other colors to choose from;
Full transparent PVC film
Transparent window can be square or oval, which increases security and management convenience
Origin: Japan
Thickness: 10.5-2.0mm
Transparency: ≥96%
Yantai Ouke Door Industry Co., Ltd. is a professional manufacturer of industrial door seals, electric sliding doors, fast automatic rolling doors, stainless steel free doors, transparent soft doors, metal sliding doors. Since the establishment of the factory, adhering to the "honest, trustworthy, fair, innovative" spirit of enterprise, the development and innovation as the development direction. A large number of professionals with professional knowledge, using computer CAD and MAD three-dimensional design, absorb advanced European technology and advanced production equipment, equipped with advanced intelligent security operating system, so that our company's products have been praised by users at home and abroad.